How do I enable my wireless connection to work with the Comfort Sync thermostat?Go to Top
Your dealer can provide assistance with this procedure if desired. Or you can connect your Comfort Sync to your wireless network.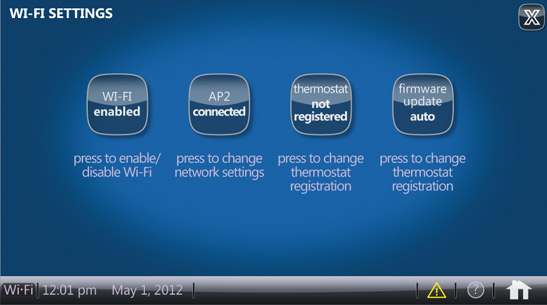 Press "Wi-Fi" on the Comfort Sync thermostat
Press "Enable Wi-Fi"
Press "Agree" to the Terms and Conditions to proceed

Select your network from the list of available networks or enter it manually if it does not appear in the list

Enter your wireless network password and press "Connect" to complete the connection process
If your thermostat will not connect, contact your installing dealer or call 1-877-924-2677 for assistance.