"away mode" icon that's nearly as cool as its capabilities
The graphic icon for One-Touch Away Mode now has a more colorful and dynamic appearance. Located in the upper right-hand corner of the touchscreen, it's a new look for the same great feature that lets you save energy and money while you're away from home.
Back to Top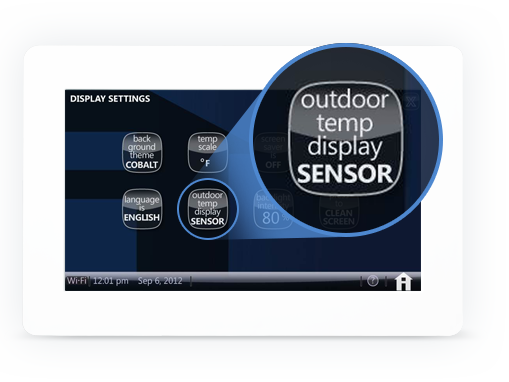 a window into your backyard weather
New options for displaying outdoor temperature are available when the Comfort Sync is used with an air conditioner or heat pump. A sensor built into the cooling unit updates the thermostat with backyard temperature conditions, keeping you prepared for weather changes right outside your home.
Back to Top